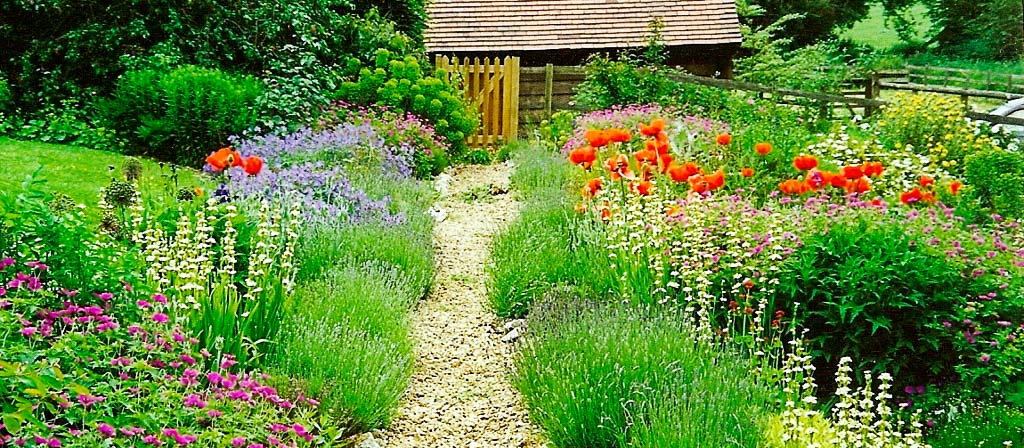 Old Farmhouse, Checkendon, Oxfordshire.
The clients had lived in the house for a few years and renovated the house but not the garden. The garden was completely empty except for a few shrubs and also came with some farmland that was subject to planning constraints. The garden sloped up from the house and most of the windows looked out onto earth banks where soil had been excavated.
Babylon Design altered the profile of much of the area around the house to enlarge the drive, create a sunken seating and surrounded the house with relatively low planting to ensure that the views up the garden were not obscured. Over a hundred tons of earth was moved offsite to give more room and light in the house before simple gravel paths and cottage planting were added.
The adjoining agricultural land was planted with fruit trees, wildflowers, and native bulbs to be compliant with the planning permission. Grass paths linked these areas to the garden and invited further exploration.